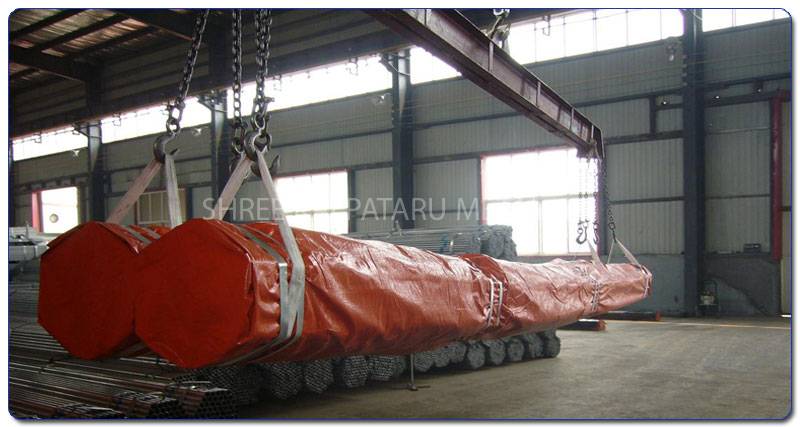 Shree Kalpataru Metal Co. has been pioneer in Stocking & Supplying of 317L Stainless Steel industrial Piping products & SS 317L Steel for Constructions, Pharma & Dairy Industry. The Mumbai based group has been involved in 317L Stainless Steel since more than 3 decades.
Shree Kalpataru Metal is family owned company based in Mumbai, Maharashtra, India & engaged in Business of Stainless Steel products, We buy Prime Quality Stainless Steel Products Such as Stainless Steel Patta, Patti, Circle, Sheet, Plate, Coil, Profile, Section & Bars from renowned Manufacturers of Stainless Steel in India, Japan, South Korea, Taiwan & Italy. Shree Kalpataru Metal co. known as a largest Stockist of 317L Stainless Steel in India.
Shree Kalpataru Metal Co. is approved vendor of Stainless Steel Hex Bars, SS Flats, SS Circle, SS Sheet, SS Plates, SS profile in Govt Sector Companies, public Sector companies like SKM is Approved Vendor in Indian Oil, BHEL, BARC, BPCL, HPCL, L&T, Gammon India, Reliance Industries Limited and many more companies from defence sector. Most of our clients in Maharashtra, Madhya pradesh, Rajasthan, Kerala, Karnataka, Tamilnadu, Gujarat, Chhattisgarh, Jharkhand, Andhra Pradesh & Goa know very well that if they need 317L Stainless Steel they can get lowest price in India only at Shree Kalpataru Metal Co.,They also know that we stock SS 317L material of reliable Manufacturers & supply with guarantee on our invoice.
Shree Kalpataru Metal Co. is having the reliability of 30 years in Steel Trading business & we have more than 80 customers are repeated customers. if you want to visit our Stockyard in Taloja, Navi Mumbai please call us on +91-9820575528 or mail us on export@shreekalpatarumetal.com
We can arrange your visit to our stockyard & also our workshop in Bhiwandi, Thane. If you are looking for Steel Bars, Stainless Steel Rods, SS Profiles, Sections or best price of 317L Stainless Steel in India, ask for our Price list of Stainless Steel 317L products & Also free Samples of SS 317L Sheet, SS 317L Plate, Stainless Steel Ring, SS 317L Pipe, SS 317L Round Bar, SS 317L Rod & Stainless Steel Circles.
Check Updated Price List
Ready Stock of Steelbars / Rods in Following Grades at our Stockyard in Mumbai / Maharashtra.
| | | | | |
| --- | --- | --- | --- | --- |
| High Speed Steel | EN-19 | EN-48 | SAE-8620 | ISA 515/516 Gr 60/70 |
| Hot Die Steel | EN-24 | EN-52 | 20MnCr5 | Brass |
| HCHCR | EN-25 | EN-56A(SS-410) | 15CrNi 6 | Copper Gun Metal |
| OHNS | EN-27 | EN-57 (SS 431) | 18 CrNi8 | Phosphor Bronze |
| 1% Carbon | EN-29B | EN-58B/C (SS 321) | 20 Mn2 | 12%-14% Mangenese |
| EN-1A | EN-30B | EN-58E (SS 304) | 21 Cr1Mo 28 | Aluminium |
| EN-3B | EN-31 | EN-58J (SS316) | 15 Ni4Cr 1 | Hastelloy C276/B2 |
| EN-5 | EN-32B | SS-310 | 40 Cr 1 Mo 28 | Inconel 600/625 |
| EN-7 | EN-6 | EN-100 | 55 Si 2 Mn 90 | Monel 400/K500 |
| EN-8 | EN-39B | EN-111 | 50 Cr 1 V 23 | Die Blocks Din 2713/DIN 2714 |
| EN-8M | EN-40B | EN-202 | 40 Ni 6 Cr 4 Mo 3 | D-2 |
| EN-9 | EN-41B | EN-351 | 35 Ni 5 Cr 2 | Mould Steels |
| EN-12 | EN-42J | EN-352 | S : 226 | Nylon Bar |
| EN-16 | EN-45 | EN-353 | IS : 2002 | Structural Steels |
| EN-18 | EN-47 | EN-354 | IS : 2062 | Bright Bars |