Shree Kalpataru Metal is Manufacturer, Supplier & Stockholder Of Stainless Steel Round Bar, BARC approved exporter of SS Rods latest Price list in Orissa, Stainless Steel Forged Round Bar is ideal for a wide variety of applications and is produced using the most advanced technologies and to the strictest quality requirements. Shree Kalpataru Metal offer Stainless Steel Round Bar in all the Shapes, Size and Thickness, The SS Bars are typically hot extruded to the required specifications. In a steel mill, roller tables are used to for transportation of SS Round Bars between the workstations. Stainless Steel Forged Round Bar available in various hardness like Soft, half and Hard. We are Distributor of Prime grade quality SS Bars in Orissa. check our price list of Stainless Steel Round Bar and compare price with chinese manufacturer of stainless steel Bar, if you are looking for SS 310S Round Bar check our price before buying SS Rods from Orissa.
Stainless Steel Bars & Rods Supplier & Exporter in Orissa, Stainless Steel ASTM A 484 Bars & Rods, SS Bars, Stainless Steel Rods Importer in Orissa, Stainless SteeL Bright Bar, Hex Bar, Stainless Steel Rods Distributor in Orissa.
Round Bars (Cold Drawn)
Application
:

Machined Components, Pump Shafts, Valves, Fasteners, Machine Tools, Dairy Equipments, Surgical & Medical Parts, Threaded Bars, Studs, Bolts, Pins, Hinges and Handles.

Grade
:
201a, 201b, 201c, 202, 204Cu, 303, 303Cu, 303F, 304, 304Cu, 304L, 310, 316, 316L, 32, 410, 420, 416, 430, 431, 430F & others
Condition
:
Cold Drawn & Polished Cold Drawn, Centreless Ground & Polished
Diameter
:
(Size) 2 mm to 12mm (1/8" to 1/2") 6mm to 40mm (1/4" to 1 1/2")
Diameter Tolerance
:
h9 (Din 671),h11
ASTM A 484 H7, h8, h9 (Din 671)
Length
:
As per requirement Upto 7 mtrs with a min. length tol. of -0+/100mm As per requirement Upto 7 mtrs with a min. length tol. of -0+/100mm
We can give Chamfering of 30 or 45 degrees on one or both the ends with our dedicated chamfering machine.
ASTM A 479 Stainless Steel Round Bar Chemical Properties
| | | | | | | | | | |
| --- | --- | --- | --- | --- | --- | --- | --- | --- | --- |
| ASTM Grade | C | Mn | Si | S | P | Cr | Ni | Mo | Other |
|  304 |  0.08 max |  2.00 max |  0.75  max |  0.030  max |  0.045  max |  18.0-20.0 |  8.0 11.0 |  - |  - |
|  316 |  0.08 max |  2.00 max |  0.75  max |  0.030  max |  0.045  max |  16.0-18.0 |  10.0 14.0 |  2.0 3.0 |  - |
|  317L |  0.035  max |  2.00 max |  0.75  max |  0.030  max |  0.045  max |  18.0-20.0 |  11.0 14.0 |  3.0 4.0 |  - |
|  310 S |  0.08 max |  2.00 max |  1.5 max |  0.030  max |  0.045  max |  24.0-26.0 |  19.0 22.0 |  3.0 4.0 |  - |
|  347 H |  0.04 0.10 |  2.00 max |  0.75  max |  0.030  max |  0.045  max |  17.0- 19.0 |  9.0 13.0 |  - |  10C(Cb+Ta)<1.10% |
|  321 |  0.08 |  2.00 max |  0.75  max |  0.030  max |  0.045  max |  17.0-20.0 |  9.0 12.0 |  - |  5C 0.70% |
ASTM A 479 Stainless Steel Round Bar Physical Properties
| | | | | |
| --- | --- | --- | --- | --- |
| Tensile Psi (Mpa) | Yield Psi (Mpa) | Elongation Strip / Round | Hardn. | Reduction in Area (%) |
|  75000 (515) |  30000(205) |  30 |  - |  40 |
|  75000 (515) |  30000 (250) |  30 |  - |  40 |
|  75000 (515) |  30000 (250) |  30 |  - |  40 |
|  75000 (515) |  30000 (250) |  30 |  - |  40 |
|  75000 (515) |  30000 (250) |  30 |  - |  40 |
|  75000 (515) |  30000 (250) |  30 |  - |  40 |
Other grades of Stainless Steel Rods & Bars
Stainless Steel Hex Bar
SS Black Bars
Stainless Steel Bright Bar
SS Square Bar
SS Forged Bar
Stainless Steel Rods
SS Round Bars
Stainless Steel Bars
Stainless Steel Round Bar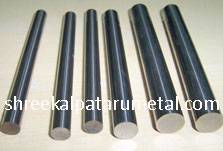 Application : Construction, School/College Workshop, Manufacturing
Grade : 304, 316, 310, ETC
Single Piece Length : 3 meter
Check Price In Orissa - Rs 150/ KG
Stainless Steel 304 Bright Round Bar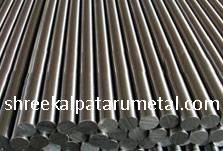 Application : Construction, Manufacturing
Grade : 304
Single Piece Length : 3 meter
Check Price In Orissa - Rs 132/ KG
304 Stainless Steel Round Bar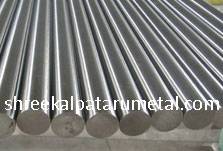 specifications : In order to fulfill the variegated demands of large clientèle, we bring forth a quality assortment of 304 Stainless Steel Round Bar in various technical specifications.
Check Price In Orissa - Rs 90/ Unit
Stainless Steel 304L Round Bar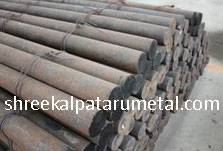 Application : Construction, Manufacturing
Grade : 304l
Check Price In Orissa - Rs 152 / KG
Stainless Steel 316 Round Bars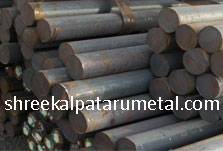 Size : 2mm to 100mm (heavier on request)
Length : As customer specific length
Stainless Steel : A182/A479-TP304/L/H
Check Price In Orissa - Rs 235/ KG
SS 316L
Round Bar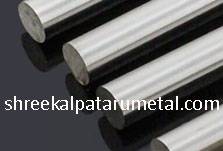 Application : Manufacturing, Construction
Grade : 316L
Check Price In Orissa - Rs 280/ KG
Stainless Steel
316 Bar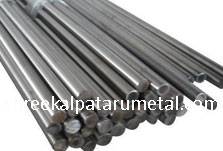 Grade : 304 , 316
Thickness/Diameter : >4 inch, 2-3 inch, 1-2 inch, 3-4 inch
Check Price In Orissa - Rs 181/ KG
310 Stainless Steel Round Bar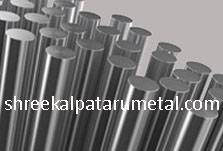 Specifications : We have with us a wide assortment of 310 Stainless Steel Round Bar, which are using superior grade stainless steel. These bars are very durable and carry sturdy construction.
Check Price In Orissa - Rs 70/ Unit
SS 310
Round Bar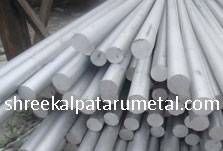 Single Piece Length : 36 meter, 3 meter, 18 meter, 6 meter
Thickness/Diameter : 2-3 inch, 0-1 inch, 1-2 inch
Check Price In Orissa - Rs 265/ KG
Stainless Steel 310/310s Round Bars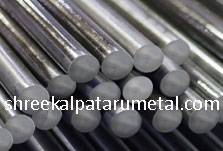 Specifications : Shree Kalpataru Metal Keeps All Type of Steel Bar range of Stainless Steel 310/310S Round Bar in Orissa
Thickness/Diameter : >4 inch, 2-3 inch, 1-2 inch, 3-4 inch
Check Price In Orissa - Rs 410/ KG
310 Stainless Steel
Rods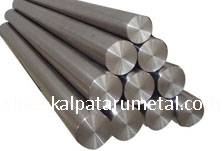 Application : Construction, Manufacturing, Chemical and Pharmacutical
Single Piece Length : 3 meter
Check Price In Orissa - Rs 255/ KG
310S Stainless Steel Round Bars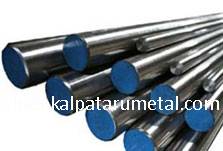 Designation : ASTM A276, ASME SA276
Length : Random, Fix & Cut Length
Range : 3.17 mm to 350 mm
Check Price In Orissa - Rs 270/ KG
310S Steel
Round Bar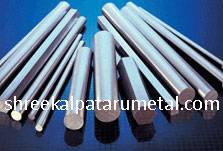 Grade : Stainless Steel 310S
Thickness/Diameter : 2-3 inch,0-1 inch,1-2 inch,3-4 inch
Check Price In Orissa - Rs 190/ KG
Stainless Steel 321 Round Bar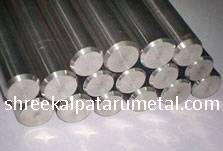 Length : 3 meter, 6 meter
Thickness/Diameter : 0-1 inch, 1-2 inch, 2-3 inch
Check Price In Orissa - Rs 160/ Unit
321 Stainless
Steel Bar
Grade : Stainless Steel 321
Thickness/Diameter : 2-3 inch, 0-1 inch, 1-2 inch
Check Price In Orissa - Rs 142/ KG
Stainless Steel 321/321H Round Bars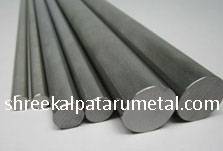 Specifications : Stainless Steel 321/321H Round Bars supplier and exporter in Orissa.
Grade : 321/321H
Check Price In Orissa - Rs 261/ KG
Stainless Steel 321H Round Bars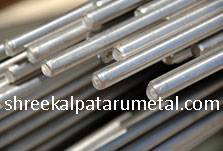 Specifications : We are well known as one of the leading stockists & suppliers of SS Round Bars in the market. We have a variegated collection of Stainless Steel Round Bars
Surface : Black, Bright, Export Bright
Length : 3000 – 6000 mm
Check Price In Orissa - Rs 150/ Unit
Stainless Steel 347 Round Bars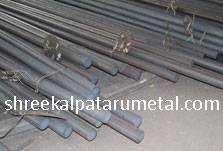 Specifications : Stainless Steel 347 Round Bars that we offer are widely used in several engineering products manufacturing industries.
Features : Corrosion resistance, Durable, Dimensional accuracy
Check Price In Orissa - Rs 142/ KG
Stainless Steel 347/347H Round Bars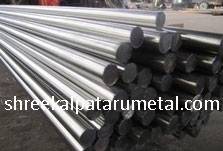 Specifications : Stainless Steel 347/347H Round Bars supplier and exporter in Orissa.
Check Price In Orissa - Rs 255/ KG
347H Stainless Steel Round Bar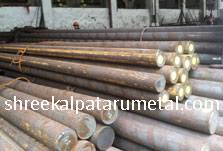 Specifications : We are involved in manufacturing and supplying 347H Stainless Steel Round Bars.
Features : High performance, Long life, Temperature resistance
Check Price In Orissa - Rs 132/ Unit
SS 347H Bars And Round Rod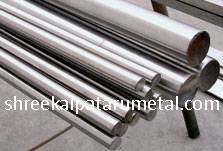 Application : Manufacturing
Length : 3 meter
Thickness/Diameter : 0-1 inch, 1-2 inch
Check Price In Orissa - Rs 228/ KG
410 Steel
Round Bar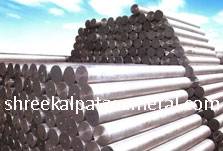 Application : Manufacturing, School/College Workshop.
Length : 3 meter, 6 meter
Check Price In Orissa - Rs 60/Unit
Stainless Steel 410 Round Bar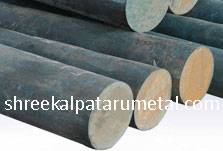 Specifications : We can offer vide range of Stainless Steel 410 Round Bar / Stainless Steel Hollow Bars from ready stock or on make to order basis
Check Price In Orissa - Rs 80/ KG
410 Stainless Steel Round Bars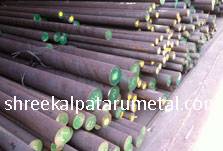 Application : We as a Shree Kalpataru Metal Company supply the best quality Stainless Steel Round Bar.
Check Price In Orissa - Rs 160/ KG
We have our Sales Agents in Following Cities of Orissa to help Buying Stainless Steel Round Bars
Bhubaneshwar, Orissa
Cuttack, Orissa
Konark, Orissa
Puri, Orissa
Jeypore, Orissa
Keonjhar, Orissa
Balasore, Orissa
Bhawanipatna, Orissa
Chandipur, Orissa
Dhauli, Orissa
Dhenkanal, Orissa
Gopalpur, Orissa
Pipli, Orissa
Raghurajpur, Orissa
Sambalpur, Orissa
Stainless Steel Round bars Available Inventory
We Export




Contact Shree Kalpataru Metal Co. today for a best offer & competitive quotation..
Call: +09820575528, +91 (022) 66518905 / 66362203
Email: export@shreekalpatarumetal.com