Profile
Extruded Steel Profile
Shree Kalpataru Metal is one of the most reputed Manufacturer and Supplier in all types of Stainless Steel Extruded Steel Profiles in India, SGC Approved trader of ss 316 Profiles latest price list in india. We are manufacturing ss 304 Profiles in India, since 1981. We have started treding of stainless steel Profiles and in 1975 we have become india's largest stockist and stockholder of stainless steel Profiles, We maintain more than 800 ton ready stock of ss 304l Profiles, 316 stainless steel Profiles and ss 316l Profiles in India. We are distributor of Top and high Quality stainless steel profile. We also Manufacture and Export SS 321/321h Profiles, 347/347h Profiles, 410 Profiles. We are offering best price of stainless steel Profiles in india. as a manufacturer of stainless steel Profiles no other supplier in india of ss Profiles can beat our price of stainless steel Profiles. check our price list of Stainless Steel Profiles and compare price with chinease manufacturer of stainless steel Profiles, if you are looking for ss 410 Profiles check our price before buying ss Profiles from india.
Check Updated Price List
Design of the Extruded Steel Profiles
Following fundamental points are to be given preference while designing the shape of extruded steel profiles in the most economical manner.
• Facilitation of a smooth steel flow through the extruded shape die, Total avoidance of sharp edges.
• Achieving precise section reproduction, define the rounded corners along with fillets. 
• For designing a groove, ratio of depth to width to be kept very low. A one-to-one ratio is to be maintained.
• For accomplishing the desired non-symmetrical shape, all hole requirements is to be eliminated.
Alloys Extruded for Steel Profiles
The following table gives a brief list of the typical alloys of Carbon and Alloy steel as well as the Stainless steel.
| | |
| --- | --- |
| Alloys of Carbon and Alloy steel | Alloys of Stainless steel |
|  C-1008 |  302 |
|  C-1010 |  303 |
|  C-1018 |  304 |
|  C-1020 |  304 L |
|  C-1025 |  304 H |
|  C-1030 |  309 |
|  C-1035 |  310 |
|  C-1040 |  316 |
|  C-1045 |  317 |
|  C-1050 |  321 |
Application of the Extruded Profiles
Hot extruded steel shapes are popular in material handling industry. Two popular applications include thick web and flanged structural steel shapes using extruded carbon steel channels and I-beams for use in fork lift mast rails. 
Other industries where extruded Steel profiles are in great demand includes
• Ordinance
• Automotive
• Marine, railroads and aerospace
• Industrial furnaces
• Hardware
• Machine builders
• Earth moving equipment
• Construction
• Sporting goods
Extruded Steel Profile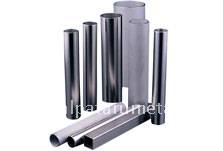 Specifications : The steel profiles are typically hot extruded to the required specifications.
Check Price In India - Rs 200/ KG
SS Profiles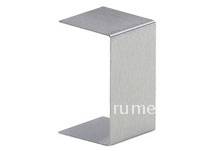 Range : 1 mm to 200 mm
Standards : ASTM/ ASME SA 240 304, 304L, 304H, 309S, 309H, 310S, 310H, 316, 316H
Check Price In India - Rs 240/ KG
Steel Profile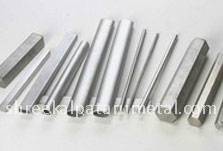 Dimension : Customized
Position : Exterior
Check Price In India - Rs 300/ Square Meter(s)
Galvanized Steel Profiles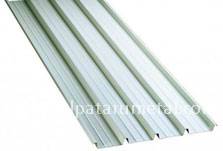 Material : Steel
Surface : Galvanized
Thickness : 1.5 mm, 1.9 mm, 2.0 mm
Check Price In India - Rs 80 / KG
Special Profiles & Cross Section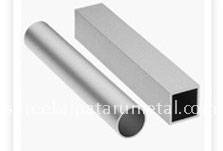 Specifications : Squares / Rectangles with tapered or rounded corners, Half Rounds, Triangles, Round cornered Hexagons
Check Price In India - Rs 30/ KG
Stainless and Alloy Steel Special Profiles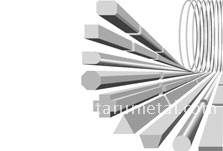 Application : Construction industry
Material : Metal alloy
Features : Sturdy construction, Durable finish, Rust proof
Check Price In India - Rs 100/ KG
Cold Formed Steel Profile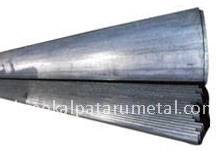 Specifications : We are remarkable enterprise, involved in offering superior quality Cold Formed Steel Profile.
Material : Stainless Steel
Check Price In India - Rs 3,100/ Piece
Galvanized C Steel Profiles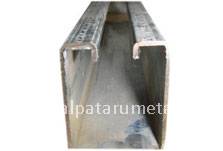 Specifications : Backed by our team our skilled professionals, we are involved in offering Galvanized C Steel Profiles. These profiles are made from high quality steel
Check Price In India - Rs 60/ KG
Stainless Steel Finish Profiles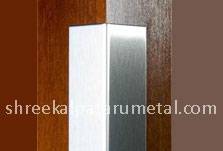 Application : Automobile Industry
Material : Stainless Steel
Check Price In India - Rs 1,100/ Piece
GI Profile C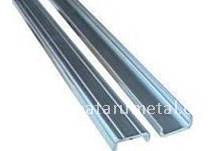 Surface Treatment : Galvanised
Dimensions : 2.5MM
Features : Tamper Proof, Corrosion Resistant, Durable Coating, Water Proof
Check Price In India - Rs 50/ KG
SS Cutting Profile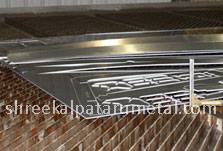 Application : Construction, Pharmaceutical / Chemical Industry
Material : Stainless Steel
Check Price In India - Rs 170/ KG
Steel T Profile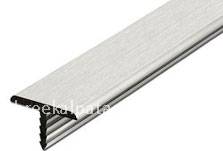 Material : Stainless Steel
Features : Durable, Easy to use, Rust proof nature
Check Price In India - Rs 200/ KG
Stainless Steel Profiles Available Inventory
Contact Shree Kalpataru Metal Co. today for a best offer & competitive quotation..
Call: +09820575528, +91 (022) 66518905 / 66362203
Email: export@shreekalpatarumetal.com